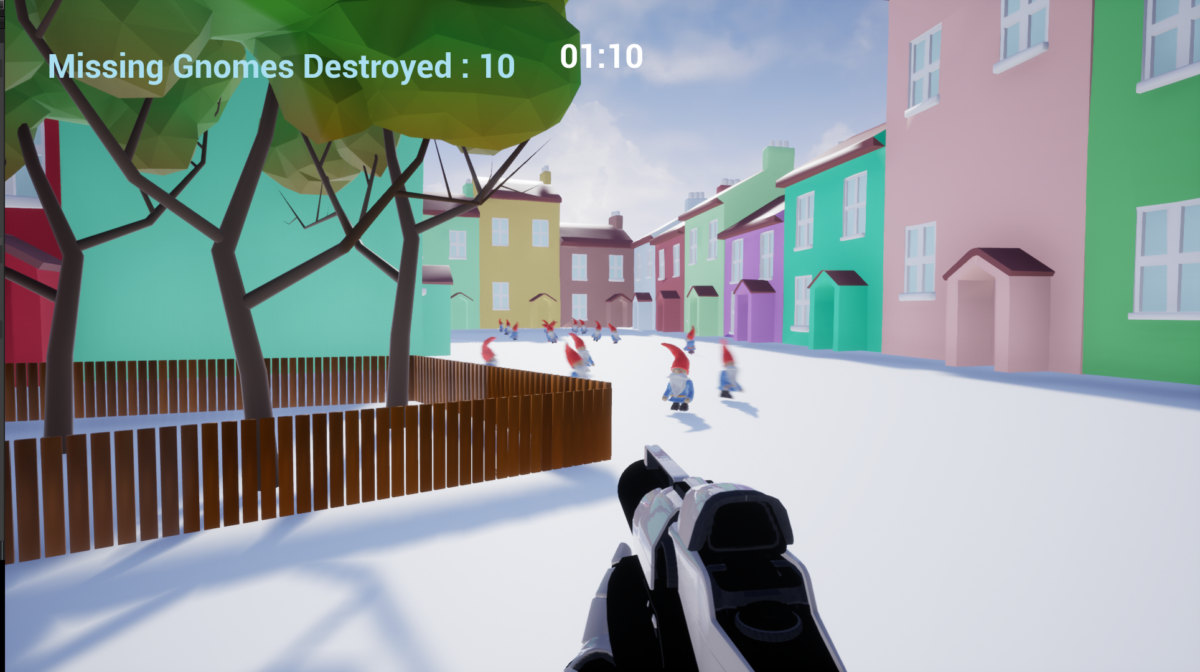 Solo submission to GlobalGameJam 2021, developed in a day. I needed an Unreal Engine refresher and hunting gnomes seemed like a fun idea 🙂
The aim of the game is to find and break as many gnomes as possible until the time limit runs out, imagine the gun is a potato gun and you're all set!
You can find the GGJ page for it here, which contains source code and download links.
For now they're also mirrored on my dropbox, but might eventually uploaded these to the site:
Executable Download: https://www.dropbox.com/s/prt8z634a3x22lg/GnomeCombWin.7z?dl=0
Source Download:https://www.dropbox.com/s/xj6h9z6h9t968sb/GnomeComb_GGJ_Submission.7z?dl=0
A gameplay demo